How To Structure A Perfect Personal Letter Format
2022-01-19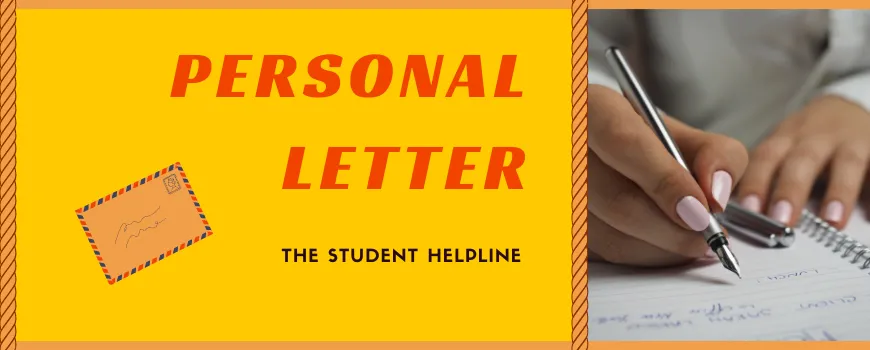 Do you remember your school days when you were asked to write a letter to your friend or family for your English homework? Before assigning you the homework, your teacher used to tell you the format; however, you were left with empty minds again at the end of the day. This happens to most of the students as writing in a particular format is not an essay task.
However, students can seek assignment help to know about the various formats used in different types of writing. Further, you will learn to write a personal letter using a specific format and writing style in this blog.
What Is The Personal Letter?
It is the type of writing in which the letter is written from an individual to another individual or an organization to communicate with each other. It can be used formally and informally depending on the requirements.
Some personal letter examples of personal letters are:
Personal references
Apologies
Congratulating someone
Thank you letters
Invitations
Condolences
What Is The Basic Personal Letter Format?
The following elements are must to structure an effective format for your letter:
Sender's or your full name and address
Name and address of the receiver
Greetings and Salutation
The subject of the letter ( it is optional when you write an informal letter)
Opening or the introduction paragraph
The main body paragraph of your letter
The concluding paragraph
Signing off note
Your name or sender's name
Personal Business Letter Format
The format for business personal letters remains more or less the same, but there are a few differences that must be noted while writing letters for business purposes:
Mention the subject line for sure. Make it crisp and clear to understand.
Don't make the body paragraph more than one page. It should be short and to the point, as it is for professional purposes.
Put your designation and signing off a note at the end of the letter. Mention your name and contact number or your official email address.
Types Of Personal Letter Format
Personal letters are written for various reasons and purposes, and here are some different types of personal letters for your better understanding:
Letters for saying goodbyes - You can write goodbye letters to your friends and loved ones if they are leaving for higher studies or for any other reasons.
Letter to thanks someone - Saying thank you in the form of a letter is the best way to appreciate someone's efforts.
Friendship letters - These types of letters are written to show your love and concern for someone. It can be for a family member or friend.
Invitation letters - Whether it's your birthday or reception, you can draft an invitation letter to your friends and family for sharing your good memories with them. Your personal invitation letter format can be written using the basic writing format only.
Get well soon letters - Your letter to get well soon can inspire someone that you are with them in their hard times.
Personal Letter Format For Job Application
Your personal letter regarding the job should outline why you are the right fit for the particular job, your qualifications, and how you can apply your skills to meet the job requirements. In your letter you should mention the below details:
Why you are interested in the particular job profile
Your qualifications
Your required skills and knowledge
Your past experiences
Your strengths and weaknesses
Why you should be selected for the position
Your letter must be presented well to make a good impression in front of your employer.
Here are some tips to keep in mind when you are drafting Personal Letter Writing for a job:
Go through the requirements carefully and mention your skillset according to the demand of the company's position.
Write in a professional manner with a structured format.
Mention all your details and the subject heading perfectly.
Describe your skills and experience in an effective manner to impress the higher authority.
Don't forget to mention a thank you paragraph at the end of your letter. You can add lines like " thanks for spending your precious time looking my application." This will show your gratitude towards the job.
Here Are Some Frequently Asked Questions Related To Personal Letter
How To Draft A Personal Letter Structure While Writing To A Friend?
While writing to your friend, you can use informal language. You can start with a simple sentence like "hi, how are you? Hope you are pink in health" however, you can't structure a business letter in a casual manner.
It is not necessary to put the subject line while writing a letter to your friend.
How To Format A Personal Reference Letter?
You have to follow the below elements while formatting a personal reference letter:
State the relationship between you and the person for whom you are writing the reference letter.
Mention from how long you have known the concerned person.
Add the skills and qualities of the candidates.
At last, add a statement of recommendation.
Don't forget to mention your contact details.
Your personalized letter can get drafted by the experts of The student Helpline within the blink of an eye. You can also seek SOP writing, LOR writing help to get the best advice. Tell your requirements and get the best letter to communicate your thoughts and feelings effectively.
Leave a Reply
Your email address will not be published. Required fields are marked *