What Is The Human Capital Project
2022-04-15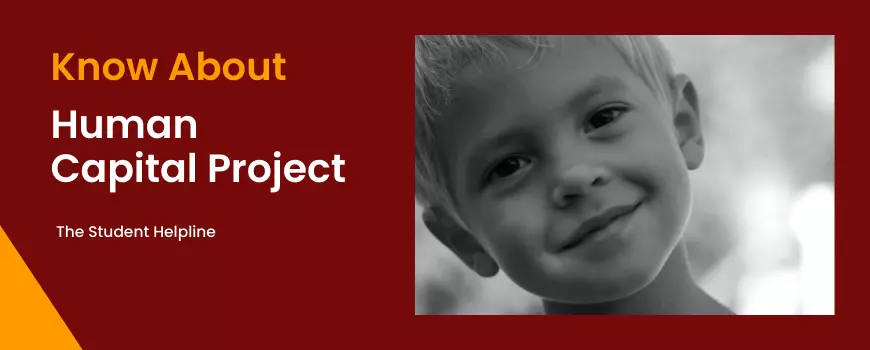 Human capital project was initiated by the World Bank to prepare humans for upcoming challenges in the future as it was suggested by the World Bank that by improving the skills of humans, people can manage challenges in the future. Human capital can help in the development of a country, reduction of poverty. Now people are investing their money in their development as they have understood that in the coming future, if you are not skilled enough and educated, you will not be able to manage challenges. There are some points which must be included in human capital formation.
To transform yourself in human capital, you need to improve your skills and you have to become innovative.
Basically, the human capital project aims to skill people to eradicate poverty from the world and to achieve sustainable development in society.
This project is developed to mitigate the problem of developing countries because in the coming future, developing countries might face scarcity of skilled labour.
Many countries are facing learning challenges because they are not investing money to educate them and they are not spending money to learn any skill which can support them in the future because in the future companies will require different types of skills as many technological developments are taking place in many companies and industries.
What Is Human Capital Infrastructure And How It Can Affect The Society?
Human capital infrastructure is that entire infrastructure which is created by the human beings like hospitals, roads, railways, cooler, fan and all those things which are created by the human beings except all the natural things. In the coming future, you will not require education but you will require skills which can manage the task. In coming future most companies and industries will require skilled labour but our education system is not designed in that way which can fulfil the need of the changing industries as you can see the are many technological developments are taking place, hence the labour force which is working in these organisations will require to learn all those new skills to complete any task of those companies. There are some important points which human capital infrastructure possesses.
Human capital infrastructure is what humans have made like laptops, cars and bikes or anything else.
Because of covid-19, you can see the importance of human capital because those who were not well skilled in their areas were kicked out from the job which shows the importance of that kind of human capital which can deal with all kinds of challenges.
People in western countries spend lots of money to maintain their health because they understand the importance of health as health is the base of everything means if you lose your health you lose many things.
Why Is Human Capital Improvement Required?
In the coming time, the need of human capital will increase as technology is taking place in all the industries, hence most industries will need to employ those people who have relevant skills which can help those companies and organisations in changing scenarios. Without improving knowledge and skills, people cannot be productive as per industry requirement; hence they need to learn industry oriented skills.
Let Us Understand Economics Project On Human Capital Formation
The speciality of humans is that we have a brain so we can think and analyse but with the technological changes, most of the people are being less efficient in tackling the new challenges of all companies and industries. To understand more, you can see the businesses handled by the less educated will be less productive whereas businesses managed by the well-educated will be more productive. This is how you can see that the skilled persons are supportive in nation development. There are some points that must be included in the development of human capital formation.
Investing money in education will help in human capital formation.
Investment in health is also helpful in human capital formation.
Investment in learning any skill will also help in human capital formation.
By investing in education, one can have leverage on others like if you have invested money in education, you can educate many people which will also help in human capital formation which will help in social human infrastructure.
For the formulation of human capital, you must invest some money on health because health is also an important factor in human capital formation.
What Would Be The Impact Of The Human Capital Formation Project?
Human capital formation has been indispensable as technological changes are taking place in each part of the world but at the same time people are not being trained to fulfil the requirement of human capital because with the changing technology the labour force will also have to be skilled as per industry requirement. There will be greater impact on society, once we make our people skilled enough, in that case, every industry will be able to cope up with less efficient workers. There are some important points which must be included in human capital formation.
With the changes in technology, every company is adopting new technology to reach the top notch but due to less skilled workers, many organisations have failed in fulfilling the demand of the workers.
Most people will be technologically sound which will be helpful for all the industries.
It will also improve the living standard of people.
Most students need to write the assignment to complete their graduation or post-graduation; hence they need an assignment help service provider which can help them in accomplishing the project management assignment help. Nowadays most writing service providers of Australia are giving their services at reasonable cost.
Leave a Reply
Your email address will not be published. Required fields are marked *