How The Use Of Technology In Education Has Changed The Way Of Learning
2023-02-09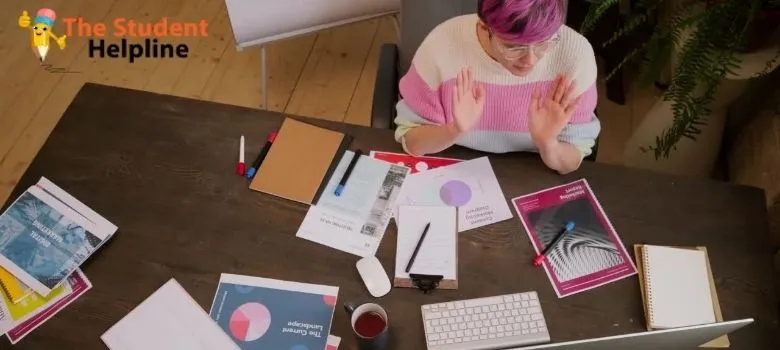 In this modern age, the education system has been instrumental in improving students' learning processes. Every student aspires to receive the highest grades possible in their classes, and in order to do so, they must cooperate with the university's diverse teaching strategies. When students use advanced educational technology, it can be difficult for them to stay organized. However, they still need to manage their academics. Additionally, the use of technology in the classroom has improved student productivity and decreased time wasted. Therefore, it has had a favorable effect on the students, improving their efficiency and making it easier for them to keep up with the university curriculum. This blog will concentrate on the various forms of technology utilized in education and their relevance to students' day-to-day lives.
The Best Technology In Education Uk That Makes Them Stands Out From Crowd
UK is one of the most liked destinations for the students to pursue their higher studies. They provide the best possible way to complete the students with proper guidance and training methods. Students who all are pursuing their coursework from the different universities of UK enjoy the various technologies which are used by them. This makes them more efficient towards their learning procedures and makes them burden-free from their hectic education schedule.
Here Are Some Major Technologies In Education Uk
Distance learning: it has become one of the most trending education in current scenarios and has rapidly been used by the students who don't have enough time for their studies. Today, it is possible to participate actively in class while watching it live from a distant part of the world. Online schooling requires a high data speeds, a desktop or other Smartphone, as well as appropriate communication software. The use of educational technology allows for online participation, live chat, and in-person face-to-face interactions between teachers and students. The previously recorded lessons can also be accessed, along with a multitude of other helpful resources.
Computer and tablets in classroom: what if books are replaced by computers and tablets where students can easily access to them? They literally lighten schooling because of their accessibility from anywhere at any time, they offer a high level of computer knowledge. Learning becomes easier through the use of multimedia resources. Early exposure to new technology is a great way to set you up for success in higher education.


VR technology: Virtual reality and augmented reality, two fairly recent technical advances, give education a new angle. Using VR headgear, teachers can transport students to distant regions where they can interact with ancient cultures or dinosaurs. This is a fantastic supplement to the instructional experience because it enables one to have unrealized close interactions.
These are a few notable instances of how technology is used in education to make it easier for students to collaborate with various university curricula. As a result, technology has significantly advanced the student's educational system. You can manage your academic workload effectively and raise your academic results with ease.
Is Technology Important In Education To Make A Better Approach To Learning?
It may be difficult for students who are all enrolled in different courses at prestigious colleges to grasp the varied learning processes rapidly. Universities are aware of the best practices to help students enjoy their studies. As a result, integrating technology in education makes students more productive when reading, writing, and completing assignments. Students can find it challenging to stay involved in the things that they are being tried to teach, consequently the use of technology is essential in holding their consideration to enable each other to absorb the information better. From the use of technology education become better.
What Is The Use Of Technology In Education?
The education sector has experienced stratospheric growth as a result of technological innovation. Research in the field of educational technology, which focuses on analyzing, designing, developing new techniques, implementing them, and evaluating the efficacy of the learning environment, has benefited from creativity. It also entails assessing whether the students, procedures, and instructional materials are in the best possible shape to achieve intended outcomes. Here are some major uses of technology in education sector:
Produces Mindfulness Of New Technology Progress: Thanks to instructional technology, students may learn about and comprehend emerging technologies as soon as they are developed. Students of today are more likely to employ new technology successfully. They can weigh the benefits and drawbacks of new advancements before incorporating them into their professional careers and academic endeavors by having a complete awareness of them.
Authorities Beginners To Advance Their Knowledge And Skills: Educational technology provides students with many possibilities to hone their skills and increase their knowledge in a range of subjects through online programs. As a student, it is your responsibility to learn more about those subjects that inspire you to work hard and attain your academic goals.
Makes Research And Learning Simple: Since learners can quickly access the internet whenever they want, using NPR technology in the classroom has become more interesting and simple. You are not required to attend the extracurricular classes at your college, library, or any other venue to complete your assignments. Additionally, employing different software tools like Microsoft Word, Microsoft Excel, and networking modes would make it easier for you to complete the project and other job. If you know how to use computers and deal with technology, these technological advancements make work more enjoyable and enable quick access to a useful network and power source.
These are some of the major benefits of using technology in education, which have greatly aided students in making their coursework more engaging. Students may become disinterested in the same teaching methods as a result, which prevents them from finishing their assignments. So, if you run into any problems handling your assignments, you can always turn to engineering assignment help. Students who are all enrolled in engineering courses must deal with a variety of assignments. With the assistance of assignment help, you can quickly write your assignment without any errors.
Leave a Reply
Your email address will not be published. Required fields are marked *